We Take the Guesswork Out of Hiring the Right Sales Candidate
With Breakaway, we do one thing and do it well: we place sales candidates who deliver revenue results.
We offer a unique, flat-rate service at less than half the price of most recruiting services in the U.S., with no compromise in quality and service.
We have the sales leadership experience to know what type of salesperson you need for your team, so you don't have to. Your Outsourced VP of Sales will work with you and the Breakaway recruiter to guide you in determining what type of individual will benefit your organization and find the right fit for the role. We take the stress out of talent searches.
We guarantee you will make a hire, and we back that up with a 90-day guarantee. So, if for whatever reason they are not with your organization in 90 days, we will replace the candidate for free.
Your Outsourced VP of Sales and one of our seasoned talent managers are ready to help you find a that perfect candidate to grow and increase profits for your organization.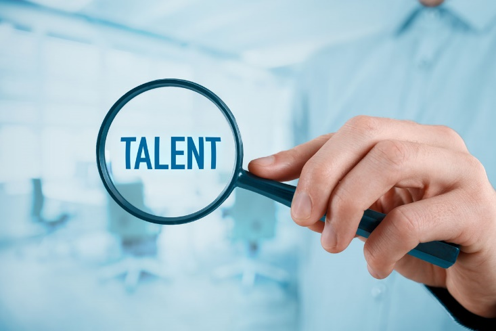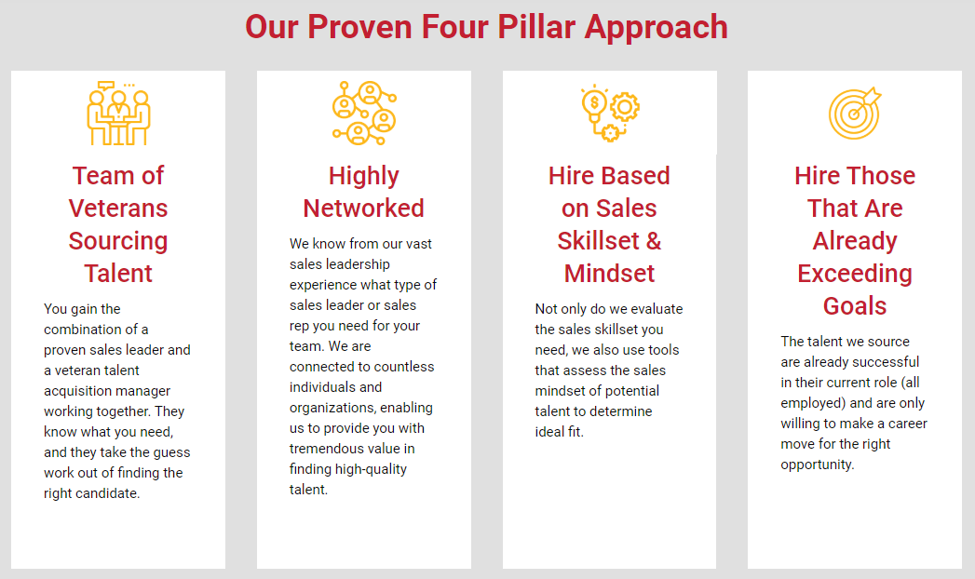 How We Vet Your Candidates
We have created an in-depth process where we provide each client with a dedicated talent manager who works with your organization and your Outsourced VP of Sales to create the ideal candidate profile for the position(s) you want to fill. A talent manager will interview top sales performers within your organization to create a baseline for finding similar candidates. We perform the first round of interviews before passing through any potential candidates. This process allows us to provide and receive feedback to find the ideal candidate based on your unique profile.
Your dedicated talent resource will spend 1.5-2 hours with each candidate conducting a customized behavioral assessment to reveal both their behavioral profile and sales skill set, including simulation evaluations of key components of the position. Additionally, Breakaway provides three qualified candidates per position and does so within a few weeks of receiving the request.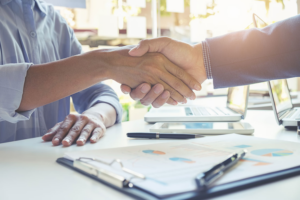 "During the entire sales recruiting process, I felt well informed. From start to finish, I can say that our experience was great. I really, really liked that we were being fed candidates who were employed and were sought out for the opportunity versus those candidates who were already actively on the market. This really helped us take our time in the decision-making process since we weren't racing against a clock to hire a candidate who was actively hunting for a new role."
"I have probably worked with over 20 different recruiters in my time, but my experience with Brooke at Breakaway really stood out.  My talent manager was incredibly thorough in understanding my background, skillset and career interests. Furthermore, she always kept me well informed about the process and ultimately helped me secure a new position!  I am very appreciative of the entire team for helping me take the next step in my career journey."
If you are having trouble filling your sales and marketing positions with quality candidates, we can assist!
We also fill other key management positions including COOs, so check with us for any positions you may need to fill, anywhere in the U.S.
We have dedicated teams from coast to coast and may be able to solve your hiring challenges outside of the sales department.
Let Breakaway Sales Recruiting fill your open sales and key management roles.