Sales Problems We Solve
We combine deep sales management experience with proven systems and processes to position companies like yours for record-breaking revenue.
DO YOU STRUGGLE WITH ANY OF THESE COMMON PROBLEMS IN SALES?
Lack of defined sales processes
Inconsistent ability to "make the numbers"
Stalled out proposals that don't get implemented
High turnover of sales personnel or difficulty finding the right salespeople
The desire to have someone else handle sales, because "it isn't my strength"
Difficulty articulating the value proposition, solution or service
Too little time to effectively manage a sales team
Inefficient sales team structure
Sales plateaus or untapped sales potential
The inability to accurately forecast future sales
Uncertainty in writing an affordable and effective compensation plan
Sales leadership lacks the ability to coach and fine-tune performance
As the business owner, you have worked hard to grow your company to its current level. Yet, taking it to the next level of growth may require specialized experience that you don't currently have on your team. If revenue isn't meeting your expectations, or if you need temporary help as you seek a permanent chief sales executive, FlyCloud Consulting can help. We provide consulting, sales planning and hands-on sales leadership to help you reach the next level.
FlyCloud principal Don McMahan has over 25 years of executive sales leadership experience. Don has hired and managed successful sales teams, prepared compensation plans and built the systems and processes necessary to help companies like yours reach its goals.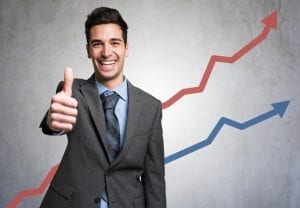 FlyCloud Consulting Will Work with You to:
Design and build an effective sales foundation
Hire and train the necessary sales resources
Develop suitable compensation plans
Design and implement the right sales metrics, reporting and forecasting tools
Create accountability and results by managing your sales team—temporarily or permanently
Bottom line, FlyCloud is positioned to help you dramatically increase your sales, while building a solid sales foundation that enables you to enjoy continued sales growth for years to come.
Let's talk about how to improve your sales. Contact Don McMahan
"If you are running a small to medium business and trying to figure out how to grow or fix your sales problem, check out this company. Don McMahan from Flycloud Consulting offers big-company hands-on sales management for the smaller organization as an Outsourced VP of Sales. They build sales teams and process, and help you grow your business at a fraction of what it would cost to hire a full time VP. He takes his 30+ years of experience and uses the SalesXceleration program to grow your sales. www.salesxceleration.com/dmcmahan. "