Introduction by Don McMahan, Outsourced VP of Sales at FlyCloud Consulting, Inc.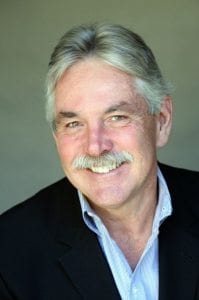 The importance of SEO in any sales and marketing system cannot be overemphasized. How many companies suffer from just never being found? Great solutions and products are going nowhere if your prospects cannot find you. I have known Jaco and his BroadVision team for three years and have seen firsthand how they deliver marketing qualified leads on a consistent monthly basis for their clients. The organization must couple the inbound lead flow with the successful follow up sales process and system I provide at FlyCloud Consulting for the growth and return you expect from your marketing dollars.
Growing your sales requires a consistent and scalable process, a partnership between sales and marketing that can take your company to the next level.
Broadvision Marketing…
Every single day there are, on average, 5.5 billion searches on Google!
Therefore, the question is not whether people are searching online for your product and/or services? The question to ask is, "Do they find your products and services when they search online?"
Thus, the good news is people are searching online for your business, your information, your products, your services. Now, they may not realize this as they search on their phone, for example. But if they need a business like yours and yours is the first one or two that show up online, they are quite likely to go to your website – research indicates that the first three organic search results attract more than 50% of the search volume.
The reality of being a local business is that more and more people are looking online for local businesses, and especially on mobile devices. And effective local SEO can help your business stand out in the search engine results pages, or SERPs.
Local SEO Brings Local Customers to Your Business
So, what are we talking about when we say, "local SEO?" HubSpot has noted that,
Local search is powerful for businesses: four out of five consumers use search to find local information, which means if your business isn't optimized for local search, you could be missing out on 80% of your potential customers. In short, local SEO is critical if you want your business to stay relevant.
One of the challenges with local SEO is the constantly changing digital landscape. For example, if there's one thing that's consistent about Google – the 800-pound gorilla of search engines – it's the fact that it's search algorithm is always changing. As a result, there have been many changes in local search over the last few years. And today, local SEO is more competitive and more challenging than ever before.
So where do you start?
5 Things You Should be Doing Today
While there are probably dozens of activities and actions that can be engaged in for a comprehensive local SEO effort, there are a handful of key tasks that must happen. Here are five main items you want to be sure to nail down with your own local SEO efforts:
Optimize Your Business Information
Your website is your most important and valuable online asset. In fact, for most SMBs it is their only online presence, so it must be properly optimized for local search results.
If possible, get a domain name that reflects your business type and location. For example, "Bob's BBQ" in New York City could have the domain "bobsbbqnyc.com."
Add keywords on page titles that identify your business, services and location.
Incorporate your business name, address and phone number (NAP) on your homepage and each page of your website. Google looks for your NAP information everywhere on the web, so consistency is hugely important.
Make sure your website copy includes information about your local area to tie in your business with the nearby locales.
Think Mobile First
Having a mobile-friendly website is no longer optional. If your website cannot be viewed properly and quickly on a cell phone or mobile device, odds are it won't be viewed at all. And remember that mobile searches have passed up desktop and laptop computer searches worldwide.
Being mobile-friendly, in fact, is now a Google priority. Providing prospects with a great mobile experience on your website will mean making more sales and, of course, generating more revenue. Mobile-only offers, coupons and special promotions can work well for getting customers to return to your responsive design website
Think "Voice Search"
The explosive growth of mobile search has led to the inevitable increase in voice search. This means more people use this feature on their smartphones to locate the businesses, products, and services they need. And the rising trend of voice search means that businesses must optimize their SEO strategy to be found by these consumers.
How do you do that? It involves changing your keywords to voice search-friendly phrases. And Search Engine Journal pointed out that user follow up questions will become common for voice search since only a limited amount of information can be delivered in each response.
Your Business Information and Local SEO
What is known as "direct data" impacts a business's ranking in search engine results pages (SERPs) businesses. This means that you need to provide more detailed information about yourself to gain a top spot in search results. This direct data, or detailed information, improves your visibility, which is important for local SEO results.
Direct data is the small bits of information that appear with business listings in search engine data. A search for dry cleaners near you, for example, will probably show the location, directions, phone number, pricing, whether delivery or pick-up is available, hours of service, and other critical details that consumers want to know.
Great Customer Experience and Great Reviews
A recent survey by research firm Gartner showed that within a few years, 89 percent of businesses will compete solely on customer experience, and that by 2020, 85 percent of the customer-company relationship will be managed without any human interaction.
This means that a potential customer's decision to buy, or come to your shop, is largely influenced by the entire customer experience from click-to-close. Just getting found online is not enough. And prospective customers will judge this largely from online reviews.
Customer reviews are critical not only for influencing the buying decisions of prospective customers, but for search engine rankings. And keep in mind that Google really likes reviews so the more the better.
These five local SEO suggestions are a good start. Should you need any help or have a few questions to ask, please connect with us at (707) 799-1238 or email me at jaco@broadvisionmarketing.com to set up a complimentary consultation.
Jaco Grobbelaar and Broadvision Marketing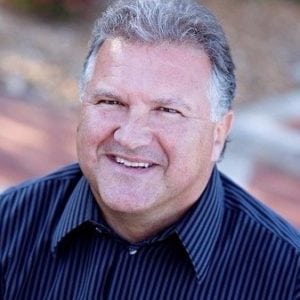 Jaco is a Partner and CMO at BroadVision Marketing (BVM), a digital marketing agency specializing in lead generation and revenue acceleration. He has an MBA in marketing and brings more than 20 years of marketing and business experience to his clients.
BroadVision partners with mid-market, enterprise and franchise businesses implementing automated marketing programs, nurturing qualified leads, increasing lead to client conversion ratios and accelerating revenue growth. Guided by the inbound marketing philosophy we focus on digital marketing strategies, persona focused messaging, SEO content creation, UX web design, and automated lead nurturing campaigns.
BroadVision Marketing is a Certified HubSpot Partner Agency.
Jaco can be reached at jaco@broadvisionmarketing.com, and by phone at 707-799-1238 or www.broadvisionmarketing.com