The Toughest Labor Market In The US just got tougher in 2018 with a few major changes that impact how employers recruit, and even pay sales and other professional staff. The new law banning employers (or recruiters) from asking applicants about salary history is clearly aimed at the real wage gap between men and women…From the boardroom to sales teams and Hollywood, women are finally getting the fair chance they deserve of equal work/equal pay.
The challenge for all hiring managers is that a key tool of making successful offers to candidates that you may plan to hire is you have no idea if the new comp plans you are proposing is just right, too low or too high absent the visibility of recent salary history. You do get to give them a range of what the job will pay, and they have the option to accept or reject the plan you have proposed. Candidates can also voluntarily provide their past salary history, but why risk the downside of someone accusing you of coercing them to share, better to just get over it and figure out if this candidate is the best fit for your position and if they want to accept the compensation being prevented.
It is part of a sales manager's most important roles, that of recruiting great talent, and we all have to adapt to the new laws and simply make it work. At FlyCloud Consulting, Sales Compensation and Recruiting top talent are a couple of my specialties, I often work hand in hand with HR Professionals or Employment Law firms like Fisher & Phillips. Many thanks to my guest blogger this week, Juan Araneda from Fisher & Phillips, one of the best bay area law firms for employment matters…Don McMahan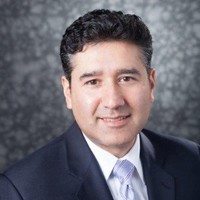 Human Relations Expert from Fisher Phillips-Juan Araneda
Of Counsel at Fisher & Phillips LLP
San Francisco, California Law Practice
Juan's practice emphasizes the defense of employers in all aspects of employment law, including wrongful termination, discrimination, harassment, retaliation, disability claims and wage and hour law. Juan represents employers in litigation in federal and state courts and before administrative agencies. He also counsel's employers on employment practices, contracts, separation agreements, employee relations, and maintaining compliance with state and federal laws.
Fisher Phillips-What Sets Us Apart
Some of the Savviest Employers Bring Us Their Toughest Employment Problems. Whether it's a class action involving thousands of potential class members, a jury trial with exposure in the millions, or a union organizing effort or strike that could cripple a company, employers with their choice of employment lawyers choose Fisher Phillips to handle their most difficult and dangerous cases.
We Are Innovative, Nimble and Always Evolving. We continuously look for ways to work more efficiently and better serve our clients. Our leadership can make decisions quickly to direct the necessary resources to a challenge. We can propose alternative fee arrangements that make sense and we use our broad database of experience to improve our processes.
We Are A Destination Law Firm of Choice for Labor and Employment Lawyers at the Top of Their Game. Many highly successful partners have chosen to bring their practices to our firm. They have been attracted by our entrepreneurial culture, our collegial atmosphere, the opportunity to practice with other excellent lawyers, and our transparent compensation system that rewards great client service.
https://www.fisherphillips.com
California Employers Face New Requirements in 2018
California employers once again face several new workplace requirements in 2018. The most significant ones are explained below.
California "Bans the Box"
"Ban the box" laws seek to restrict when an employer may consider criminal conviction history information concerning applicants for employment. Nationally, 29 states and over 150 cities and counties have enacted some type of "ban the box" law. With the enactment of Assembly Bill 1008, California joins the list of states that have adopted law that apply to both public and private employers. AB 1008 applies to public and private employers with five or more employees. It prohibits an employer from including on any application and asking questions of the applicant about conviction history during the hiring and interview process before the employer makes a conditional offer of employment. For many California employers, this will necessitate revising initial employment applications to remove "boxes" or questions that ask applicants to disclose criminal convictions. This also means not utilizing background checks that reveal criminal conviction history until after an offer is made.
If an employer decides to deny employment to the applicant solely or in part because if the applicant's conviction history, the employer must embark on a specified process. First, employers must make an individualized assessment of whether the applicant's conviction history has a direct and adverse relationship with the specific duties of the job that justify denying the applicant the position. In making this assessment, the employer is required to consider (1) the nature and gravity of the offense or conduct, (2) the time that has passed since the offense or conduct and completion of the sentence, and (3) the nature of the job held or sought.
Second, if the employer makes a preliminary decision that the applicant's conviction history disqualifies the applicant for employment, the employer must notify the applicant in writing. The notification must contain (1) notice of the disqualifying conviction that is a basis for the preliminary decision, (2) a copy of the conviction history, if any, and (3) an explanation of the applicant's right to respond before the decision becomes final and the deadline by which to respond.
Third, after the employer provides the written notification, the applicant shall have at least five business days to respond before the employer may make a final decision. The applicant's response may include submission of evidence challenging the accuracy of the conviction history, evidence of rehabilitation or mitigating circumstances, or both. If the applicant notifies the employer that they dispute the accuracy of the conviction history and are obtaining evidence to support that assertion, the applicant shall have five additional business days to respond to the notice.
Finally, if (after receiving the response from the applicant), the employer makes a final decision to deny employment, it must notify the applicant in writing. This notice must notify the applicant of (1) the final denial or disqualification, (2) any existing procedure the employer has for the applicant to challenge the decision or request reconsideration, and (3) the right to file a complaint with the Department of Fair Employment and Housing (DFEH).
California Bans "Salary History" Inquiries
California has joined the ranks of a growing number of jurisdictions to prevent employers from asking about salary history information. Under Assembly Bill 168, it is now unlawful for an employer to seek salary history information, orally or in writing, personally or through an agent, about an applicant for employment. In addition, AB 168 requires an employer, upon reasonable request, to provide the pay scale information to an applicant applying for employment. Consequently, employers should carefully review their employment applications and hiring processes to ensure that they do not impermissibly inquire into, or rely upon, salary history information.
California Enacts Job-Protected Parental Leave for Smaller Employers
For several years, labor and worker advocates have pushed for legislation that would extend job-protected unpaid leave rights for new parents who work for smaller employers. Both the federal Family and Medical Leave Act (FMLA) and the California Family Rights Act (CFRA) already require employers with 50 or more employees to provide baby bonding leave. Senate Bill 63 – entitled the "New Parent Leave Act" – amends the provisions of the CFRA to extend baby bonding leave to smaller employers.
The new law applies to employers that employ at least 20 employees within 75 miles. It does not apply to an employee who is covered under both CFRA and the FMLA. Therefore, the practical effect is that this new law to employers with between 20 and 49 employees within 75 miles of each other. The new law applies to employees with more than 12 months of service with the employer, and who have at least 1,250 hours of service with the employer during the previous 12-month period.
SB 63 makes it unlawful for a covered employer to refuse to allow a covered employee to take up to 12 weeks of parental leave to bond with a new child within one year of the child's birth, adoption, or foster care placement. In addition, if before the start of the leave the employer does not provide the employee with a guarantee of employment in the same or a comparable position following the leave, they will be deemed to have refused to allow the leave.
The leave under this new law is unpaid. However, the employee is entitled to utilize accrued vacation pay, paid sick time, other accrued paid time off, or other paid or unpaid time off negotiated with the employer, during the period of parental leave. In addition, like CFRA, it is unlawful for an employer to refuse to maintain and pay for continued group health coverage for employees during the duration of the parental leave at the same level and under the same conditions that would have been provided had the employee continued to work.
California Jumps Into the Immigration Fray – And Employers Are Put Right In The Middle
Under federal immigration law, when federal immigration authorities show up at a worksite to engage in enforcement activity, an employer may allow authorities to access nonpublic portions of the worksite by either requiring a judicial warrant or voluntarily consenting to access. Assembly Bill 450 essentially removes the ability of California employers to "voluntarily consent" to ICE access in this manner.
California employers (or persons acting on behalf of employers) are now prohibited from providing voluntary consent for access, and instead have to insist on a judicial warrant. However, the new law does not prohibit the employer from taking the immigration enforcement agent to a nonpublic area, where employees are not present, for the purposes of verifying the warrant. An employer that violates this requirement is subject to a $2,000 to $5,000 civil penalty for a first violation, and $5,000 to $10,000 for each subsequent violation.
Similarly, AB 450 prohibits an employer from granting voluntary access to the employer's employee records without a subpoena or judicial warrant. This does not apply to I-9 forms and other documents for which a Notice of Inspection has been provided to the employer. An employer that violates this requirement is subject to a $2,000 to $5,000 civil penalty for a first violation, and $5,000 to $10,000 for each subsequent violation.
The new law also imposes a number of new notification requirements on California employers. First, employers must provide current employees with a notice of any inspection of I-9 forms or other employment records within 72 hours of receiving notice of the inspection. Written notice must also be provided to any collective bargaining representative within this same time frame. The Labor Commissioner is tasked with developing a template that employers may use by July 1, 2018. Second, upon reasonable request, an employer must provide an affected employee with a copy of a Notice of Inspection of I-9 forms. Third, employers must provide affected employees (and their representative) a copy of the notice that provides the inspection results within 72 hours of receiving it, as well as written notice of the obligations of the employer and the affected employee arising from the results of the inspection. This notice shall be delivered by hand at the workplace if possible, or by mail and email if hand delivery is not possible. An employer who fails to provide these required notices is subject to a $2,000 to $5,000 civil penalty for a first violation, and $5,000 to $10,000 for each subsequent violation, recoverable by the Labor Commissioner. AB 450 also prohibits an employer from re-verifying the employment eligibility of a current employee at a time or in a manner not required by federal law. The Labor Commissioner is authorized to recover civil penalties of up to $10,000 for violations.
Mandated Sexual Harassment Training Must Now Include Gender Identity, Gender Expression, And Sexual Orientation
Under what is often referred to as "AB 1825 training," employers with 50 or more employees are required to provide at least two hours of training regarding sexual harassment to all supervisory employees every two years. Senate Bill 396 now provides that, as a component of that training, a covered employer shall also provide training on harassment based on gender identity, gender expression, and sexual orientation.
The new law does not expand the total number of hours that must be devoted to the training overall, but the two hours of mandated training must include a component regarding these additional topics.[/fusion_builder_column][/fusion_builder_row][/fusion_builder_container]