Introduction by Don McMahan, Outsourced VP of Sales at FlyCloud Consulting, Inc.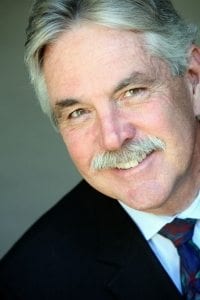 This last blog in our four-part marketing series by good friend and SEO expert Jaco Grobbelaar, brings it all home, literally as he talks about the value of Local SEO. A lot of businesses I work with in the bay area are very localized and are all about the demand generation close to home, not just what they can generate in the far-flung corners of the country and the web.
All effective sales and marketing strategies requires both the horsepower of a great marketing engine, and the sales team, systems and processes to turn those leads into revenue. Like a finely tuned racecar, it runs best if you have all four wheels on the ground, a great engine, and the right fuel (compensation) in the tank.
At Flycloud Consulting, we make sure you have all the components for success, not just a great sales strategy and team. I bring the experience of an incredible bay area network of outsourced professionals like Jaco, who are all vetted, experienced and ready to solve all your business challenges from sales & marketing, to legal, IP protection, insurance, benefits, legal and even your immigration law challenges to staff your business.
Feel free to reach out for any perplexing business challenge, not just revenue generation (although it is my favorite)
Local SEO and Why It Should Matter to You
Most small businesses would like to show up on "page one" in an Internet search. But, if your market is only (or mostly) local, then being found by the right local audience is even more important.
For many small business owners, the challenge isn't just showing up on "page one" but in getting great reviews, having consistently accurate information, and attracting local customers and clients. With an increasing number of people searching for local businesses, and increasingly on mobile devices, local SEO is what will help your business stand out and get found.
What is "Local SEO" Anyway?
One way to describe local SEO is "a marketing approach for driving more local traffic to your business website using online search engines." Local SEO uses specific strategies to increase website visitors and to boost ranking with online search engines such as Google.
Essentially, "local SEO" is a specific SEO strategy designed to focus on Internet search in a limited geographic area online search.
Because of the Internet, anyone, anywhere, can potentially get website visitors no matter where they live. But, if a business relies on customers who can physically come into their place of business, they don't really want website visitors from the rest of the world. In other words, if you run a local business, you need a local SEO strategy.
In fact, it wouldn't be an exaggeration to say that any local business with a website should have a local SEO strategy as a part of their marketing efforts. It doesn't matter if you're running a restaurant, an auto body shop, or a dentist's office. Leveraging the geographic limitations of your marketing area can be an advantage since you can focus your efforts.
If you're new to the concept of local SEO, be aware that it is becoming much more competitive and small businesses are doing more in this area.
In fact, Casey Meraz, founder of Juris Digital & Ethical SEO Consulting, noted that,
These days, local SEO is more competitive and more confusing. So where do you start? I suggest that you start by defining your primary goals. You can't get to your destination if you don't know where you're going. If you're promoting a hotel, for instance, your primary goal is probably to get more reservations — local SEO for you will mean ranking high in Google's local results, attracting positive reviews on websites like TripAdvisor, etc.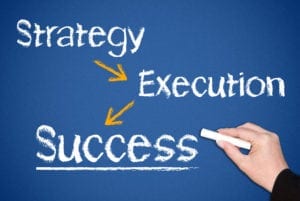 Local SEO typically focuses on a combination of relevant keywords and the names of specific cities or towns. If you are an orthodontist in Tulsa, Oklahoma, for instance, you might target the phrase "orthodontist in Tulsa" or "Tulsa orthodontist", and so on. The more locally-focused information and relevant content your site has that can be found via organic search for those keywords and phrases, the more likely you will show up. 
Rank Higher on Search Engine Results Pages (SERPS)
That is the end goal of an effective local SEO strategy. Everyone wants to rank higher, but pursuing that goal sometimes ignores the essential fundamentals of good Internet marketing.
Ronell Smith, a noted business strategist and business owner, addressed page ranking:
"What ultimately matters in the earliest stages of your relationship with prospects is that they see you in the SERPs, recognize your brand for its quality of service and/or excellent products(s), and reward you with a click. 
Far too often, however, local brands think too broadly (often as a result of poor keyword selection) and attempt to rank for terms and/or categories they'll never be able to consistently rank for. All the while, they ignore low-hanging fruit, such as ensuring their Google My Places [Editor: Now known as Google My Business] is up-to-date, their citations are accurate, and prioritizing reviews on third-party sites. 
Worse still, even brands that do commit to these efforts too often ignore creating local-specific pages, which can be a tremendous asset for capturing traffic, leads, and driving conversions for local brands."
Note that he mentions several key elements that are specific to a local SEO strategy:
Effective keyword strategy
Google My Business entry
Third-party reviews
Local-specific web pages
Basic Strategy to Improve Your Local SEO Results
One of the best ways that a local business can improve their SEO results is by creating and leveraging great content. This can be blog posts, videos, photos, eBooks and guides… the possibilities are huge! Unfortunately, too many owners balk at content creation.
This can be to your advantage, however. In addition to a proper keyword and targeting strategy, you should focus on creating and publishing content with a local focus and that appeals to your ideal audience.
Marketing software company HubSpot, for example, has found that "best in class" websites have double the amount of content than that of lower ranking average sites. In fact, one HubSpot survey noted that 72% of marketers say relevant content creation was the most effective SEO tactic.
If you're not doing this already, you can start by focusing on producing two, or maybe three, types of content on a regular basis. This should include a company blog supplemented with videos, local news and events updates, regularly updated customer reviews, or even periodic guides or other types of downloadable materials.
Jaco Grobbelaar and BroadVision Marketing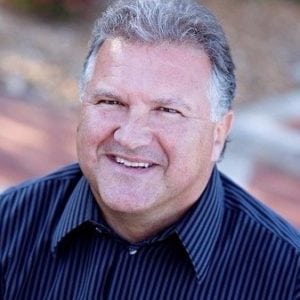 Jaco is a Partner and CMO at BroadVision Marketing (BVM), a digital marketing agency specializing in lead generation and revenue acceleration. He has an MBA in marketing and brings more than 20 years of marketing experience to his clients.
BroadVision partners with mid-market, enterprise and franchise businesses implementing automated marketing programs, nurturing qualified leads, increasing lead to client conversion ratios and accelerating revenue growth. Guided by the inbound marketing philosophy we focus on digital marketing strategies, persona focused messaging, SEO content creation, UX web design, and automated lead nurturing campaigns.
BroadVision Marketing is a Certified HubSpot Partner Agency.
Jaco can be reached at jaco@broadvisionmarketing.com, and by phone at 707-799-1238 or www.broadvisionmarketing.com